WP Stagecoach for Web Hosts
Grow your market share, save time troubleshooting, reduce server load and earn extra recurring revenue. Offering a one-click staging environment to your WordPress web hosting clients can do all that, and more.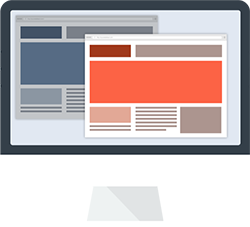 Nowadays, it's expected that a quality WordPress web host will offer staging sites (sometimes called sandbox sites). Being able to access a WordPress test environment goes hand-in-hand with backup software and support ticketing systems.
But, building your own one-click staging site plugin as a web host is time-consuming and costly. Not only do you have to create it, you also have to scale it, maintain it, keep it secure, and guarantee its performance.
Thankfully, at WP Stagecoach we came up with a solution that solves your exact staging site needs, while allowing you to increase your earning potential.
What's better, we've taken out the burdensome job of implementing it on your systems. (See our two-step installation process for web hosts below!)
Plus, we'll help give you the answers for supporting the WordPress test sites your clients have trouble with. Or, opt to have us support the plugin and do troubleshooting on our end. Either way, you can focus on running your server infrastructure. It's a win-win for everybody – you, your clients, and even us.
Make your customers happy with an essential WordPress plugin they can easily use, and badly need.
Your novice customers won't need to endure the learning curve involved with making a WordPress test site manually (send those staging site support tickets out the door!). No DNS configurations, no sub domains, and no complex, 'techy' knowledgebase articles needed.

Your advanced dev clients will be delighted to finally have a quick WordPress deployment tool to streamline their development workflow. They can perform plugin and theme updates (and much more) in a safe test environment, without affecting live sites. And did we mention? No WordPress cache on these sandbox sites either!
The WordPress white screen of death shall be gone! Maintenance mode plugins for broken sites can go away! Relying on backup or migration scripts alone can rest in the past!
It's time to start doing WordPress right; one-click staging sites are needed just as much as automated backups are.
Give your customers a staging server that's
better

than what the other hosts are offering.
Lots of things make us happy about the way we built WP Stagecoach. We addressed real needs we experienced when maintaining multiple WordPress sites.
While other hosts' staging solutions can overwrite a database with a "push to live" button, ours offers something extra useful: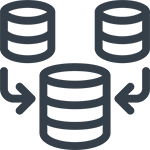 Users can merge and not just overwrite their WordPress database. This means changes are recorded on our servers, and then automatically integrated on the destination server (if desired).
It also gives granular control over what tables or files to deploy to the production site. This allows for:
Staggered code deployments
WordPress theme tests and plugin tests
Testing content with a WordPress sandbox theme, and deploying only partial changes
Import a database only, or a site's files only
It also avoids the painful processes of:
Re-doing staging site updates on a live site, just because you don't want to lose data that's been updated in the meantime. Think: e-commerce orders, event registrations, url changes, added blog posts or media files, and so on.
Overwriting during deployment, and then re-doing content inputs all over again, if a staging site aged too long before deployment.
The best possible pathway for development, testing, staging and production environments is here!
Reduce your support overhead by giving hosting customers a safe test environment for troubleshooting WordPress
Offering a staging area for WordPress hosting customers also benefits your company in a big way: by reducing support time overhead needed to service your clients.
Sure, that operating cost might be built into your pricing models. But technically, you pay for it more than your customers do – especially for the ones that need a lot of handholding.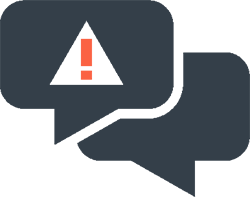 Things go wrong when WordPress site owners are behaving irresponsibly with their sites – and many do. Making a staging site easily accessible, and easy to use can motivate your customers to perform updates in a test environment, as they should be.
Even professional WordPress developers are guilty of bypassing the 'staging step' when it's inconvenient (come on, we've all committed the crime at least once). At times when setting up a staging site is manual, time-consuming or costly, it's easy to just cross your fingers and hope a software update won't go bad.
So it's not just about the uneducated. It's about the folks who are just too busy to do things the 'long way.' And we can't blame them; time is money in the WordPress business world.
When live sites break, it's the hosting companies that can often get the panicked, emergency support calls about a site "not working." Or you might get time-wasters asking how to revert to a backup. Or it will be something else that could have been solved by using a staging site first.
Reduce preventable support requests by simply offering WP Stagecoach to your hosting customers.
Plus, don't forget: your support teams can also use staging sites on their end to help resolve tickets faster.
Install our staging site creator on your web hosting accounts in just TWO easy steps
Yes, it's that easy! We'll even help you if you need it.
Step 1: Install the staging plugin on your hosting accounts
We'll get you a copy of our 'WP Stagecoach for Web Hosts' plugin. You'll then install it on your customers' sites, or give it to your customers for them to install themselves.
Step 2: Authenticate the service for your customers automatically
We'll also send you the WP Stagecoach daemon, which will run on your servers and automate authentication for your customers. If running a daemon on your server doesn't work for you, we have other authentication methods; just get in touch with us and we'll help you out. We'll need you to give us an IP range or a CNAME record.
Your customers will be authenticated automatically – they don't need to have an API key to use WP Stagecoach for making WordPress test environments. In other words, 'WP Stagecoach for Web Hosts' gives them the VIP treatment!
Being configured to your exact server environment, the need for manual imports and added support for the plugin will be largely eliminated.
And, to answer your questions, YES, you can:
Allow your customers to use WP Stagecoach to make staging sites as often as they want.
Upsell the product as an added feature, or provide it only to a select group of customers.
Discard your hosting worries – we host the staging sites on our servers (save disc space on your end!).
Co-brand the plugin so your customers know you are providing this service for them.
Track how your customers are using WP Stagecoach.
WP Stagecoach for Web Hosts only works with WordPress sites. However, even if not all your customers are using WordPress, you're sure to make a buck, since WordPress now runs 28% of the Internet.
Plus, our staging plugin is a great fit for managed WordPress hosting plans, as it is tailor-made for the WordPress environment and database.
Avoid support hassles when managing a staging site feature for your web hosting plans; allow us to do that for you!
We offer two support service plans when using our web host staging site plugin:
Self-supported: you are the first point of contact for your customers. But don't worry, WP Stagecoach support staff will still be available to help with any issues you can't resolve on your end.
WP Stagecoach supported: your customers' support requests will go directly to the WP Stagecoach support desk.
Stop losing passive income opportunities: implement WP Stagecoach for your hosting customers today!
As we mentioned above, staging sites, sandbox sites, test sites – whatever you want to call them – they're just expected in WordPress hosting plans nowadays. They can be the dealbreaker when a sales lead is shopping for a good WordPress host. Whether you offer them for free, or as a paid upsell, staging sites are essential.
Don't lose customers or upsell opportunities that could affect your revenue streams. A ready-made solution can be implemented in less than 2 hours.
There's nothing to lose – only benefits to gain when using 'WP Stagecoach for Web Hosts.' It's easy to earn money from, and easy to set up.
Fill out the form below to get an immediate estimate based on your company's needs.